WCSB10
10th World Conference on Sampling and Blending in Kristiansand, Norway
postponed to
31st May-
2nd June 2022
Program overview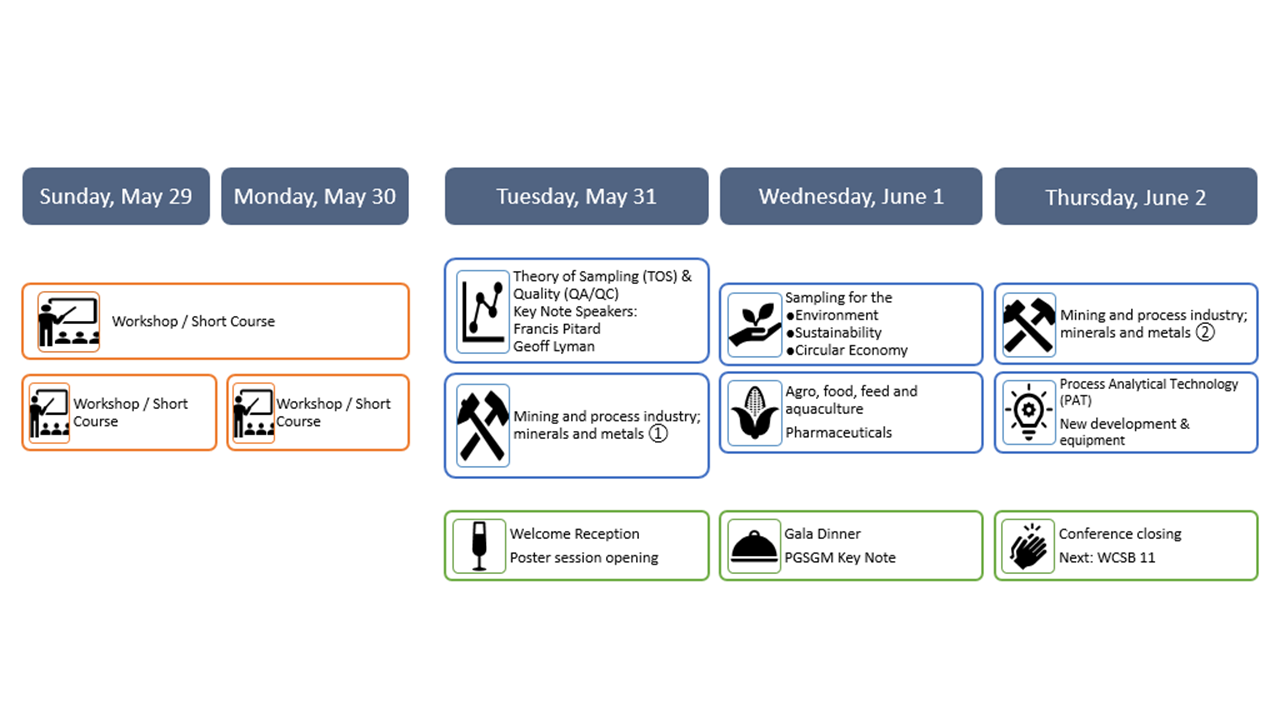 Program
Detailed conference program will be announced.
The organisational committee has decided on the following contemporary themes for the conference programme:
Theory of Sampling (TOS)
Quality Assurance/Quality Control (QA/QC)
Mining and Process industry
Minerals and Metals
Environmental sampling, Sustainability and Circular Economy
Agro, Food, Feed and Aquaculture Sampling
Pharmaceutical Sampling
Process Analytical Technology (PAT)
New development and Equipment in Sampling
During the conference, you will have the possibility to engage in fruitful discussions during the intermissions and broaden your network in the sampling community. The organizational committee ensures that the conference will be held in a safe and secure manner with respect to the ongoing Covid-19 situation. If your physical attendance is not possible, you can register for a streaming option (oral lectures only).
Gala dinner
The venue for the Gala dinner is the Haubitz hall ("Låven").
During the German attack on Kristiansand on April 9, 1940, the old ammunition store at the top of Odderøya was destroyed. On this site the Germans built a barn for ammunition storage. Since 1992, when  the Norwegian Armed Forces left Odderøya, the barn has been empty, until Kjetil Grande brought it back to life in 2017. Now the barn is used as a concert venue, as well as for different events, like fairs and celebrations.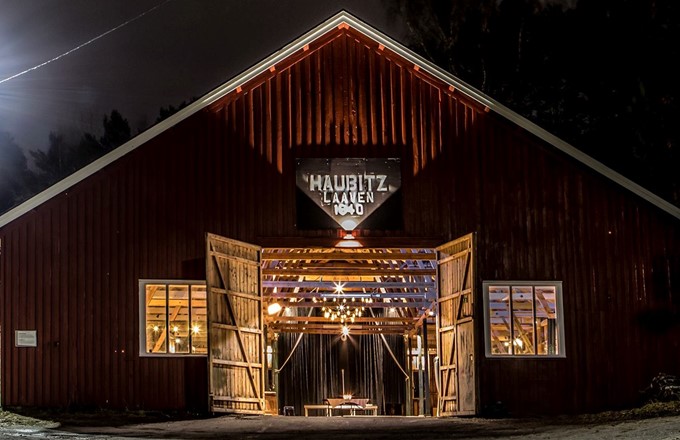 Short Courses
Prior to the official programme, you'll have the possibility of attending a set of short courses on different sampling topics. These courses, arranged by experts in the field of sampling, will give the participants an opportunity to strengthen their competency within these topics:
One Day short courses
Introduction to the Theory and Practice of Sampling (TOS) – a new didactics for science, technology, industry, commerce and society.
Course provider: Kim H. Esbensen, KHE Consulting, Denmark.
Grade Control in Underground Gold Operations. 
Course providers: Dr. Simon Dominy.
Process Analytical Technology (PAT) and TOS-compliant sampling in Pharmaceutical production and monitoring - the rules of the game!
Course providers: Brad Swarbrick, Rodolfo Romañach and Kim H. Esbensen.
Two Day short courses
Variograms and their analysis for improved process knowledge.
Course provider: Dr Geoffrey Lyman, Principal, Materials Sampling & Consulting, Southport, Australia.
Sampling Theory and Practice, their Economic Impact (Day 1) and Analysis of Sampling Correctness and the Futility of Bias Tests (Day 2).
Course providers: D. Francois-Bongarcon (AGORATEK International Consultants Inc., Canada) & Francis F. Pitard (Francis Pitard Sampling Consultants, LLC).
Due to the global COVID pandemic and its likely aftermath, the pre-conference course plan may be subject to cancellation(s) should the presenters fall victim of lock-down or other restrictions in the periopd up to June 2022. Any such change will be made public on this homepage - please continue to register for the course(s) you prefer in good faith.
Dates will be confirmed. All short courses
incl. lunch, drinks and snacks.