WCSB10
10th World Conference on Sampling and Blending in Kristiansand, Norway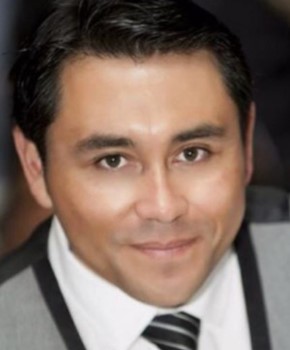 Oscar Dominguez Gonzalez
Mining / Minerals / Metals QA/QC
Oscar Dominguez Gonzalez (Geologist, MBA, and Geo-Mining-Metallurgical Specialisation) is the Global Principal QAQC at the BHP Resource Centre of Excellence, proving Sampling & QAQC support in all the commodities in BHP, and across the supply chain: from Exploration to Port and Marketing. >20 years of international and multi-commodities mining experience, and 15 years of experience working on Sampling & QAQC applied in Exploration, Mining, Processing and Ports.
He holds a Geo-Mining-Metallurgical Diploma, with 20 years of international experience (Chile, Peru and Australia) developed in the mining industry, in various commodities (copper-gold-iron ore). 
Over the las 16 years he has been in different roles in BHP, currently Principal Geoscientist QAQC at the BHP Technical Centre of Excellence and Legacy Assets, providing global technical support on sampling and QAQC to all the assets of BHP in the world (Exploration to Port), including technological projects sampling-related.
Since 2017, Oscar is a member of the World Sampling Council: International Pierre Gy Sampling Association.