WCSB10
10th World Conference on Sampling and Blending in Kristiansand, Norway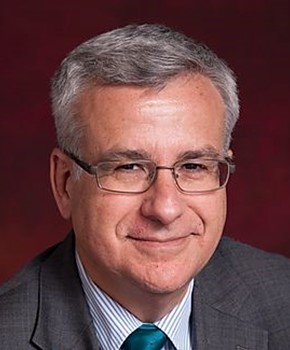 Rodolfo Romanach
Sampling for Pharma / Agro / Feed / Food / Aquaculture / GMO / Safety
Dr. Romañach is Professor of Chemistry at the University of Puerto Rico - Mayagüez Campus, and Site Leader for the Center for Structured Organic Particle Systems (http://ercforsops.org). 
The motto of his research group is: "We have moved into manufacturing". You want to move the analytical laboratory to pharmaceutical manufacturing for real-time monitoring of critical parameters, making it possible to control and improve processes.
The non-destructive near infrared spectroscopic methods developed by their research laboratory are used in Pharmaceutical processes and graduates, his group is working alongside the production staff. He has created two courses to support his motto: QUIM 5205 - Analytical Pharmaceutical Chemistry for advanced undergraduate and graduate students, and a QUIM 6835 graduate chemistry course.
Sampling Theory, first developed for the mining industry, has become a guide for your group's research in developing near-infrared spectroscopic methods and in discriminating between analytical and sampling errors. In collaboration with Professor Kim Esbensen, he has pioneered the use of variographic analysis in continuous manufacturing.
He wants to develop strong university partnerships in the industry, and worked in the pharmaceutical industry for over 12 years before joining the Department of Chemistry in 1999.